DROGAS
Trainspotting vuelve 20 años después
Era un rumor constante desde hace años, pero no se ha confirmado hasta hoy: Trainspotting, una de las películas más influyentes de los 90, tendrá una secuela. Lo ha dicho su propio director, Danny Boyle, que se encuentra promocionando su biopic sobre Steve Jobs, y ha asegurado que será su próximo proyecto. "Los cuatro actores principales quieren volver a participar", comenta Boyle. "Ahora se trata de hacer que todas sus agendas puedan coincidir, lo que es complicado ya que dos de ellos se encuentran rodando series en Estados Unidos". En 2016 se cumple, además, el vigésimo aniversario del filme original.
Ewan McGregor ya había declarado en el pasado que le gustaría volver a interpretar a Renton, el papel que le catapultó a la fama, después de rechazar la idea durante años. Junto a él, el reparto de jóvenes working class, enganchados a la bebida y las drogas y con nulas perspectivas de futuro lo completaban Jonny Lee Miller (actualmente en la serie Elementary), Ewen Bremner y Robert Carlyle (habitual en Once upon a time). El guionista John Hodge, encargado de adaptar la novela original de Irvine Welsh en 1996, regresará también para hacer lo propio con Porno, la obra en la que el escritor escocés retomaba a sus personajes 10 años después. En ella, Renton, Spudd, Sick Boy y Begbie y Nicki se reencuentran, en esta ocasión con la industria pornográfica como telón de fondo. Welsh volvió a utilizar a los mismos personajes con Skagboys, en 2012, aunque en esa ocasión se trató de una precuela.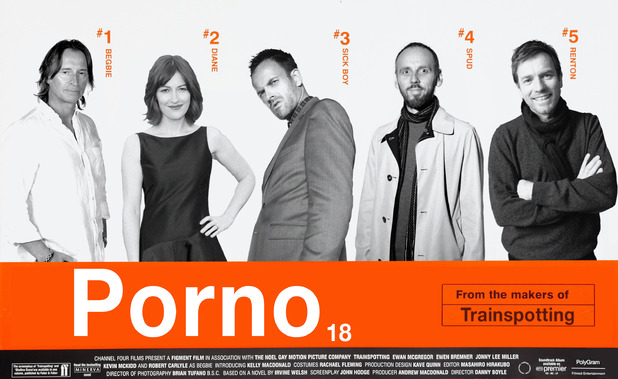 1. Robert Carlyle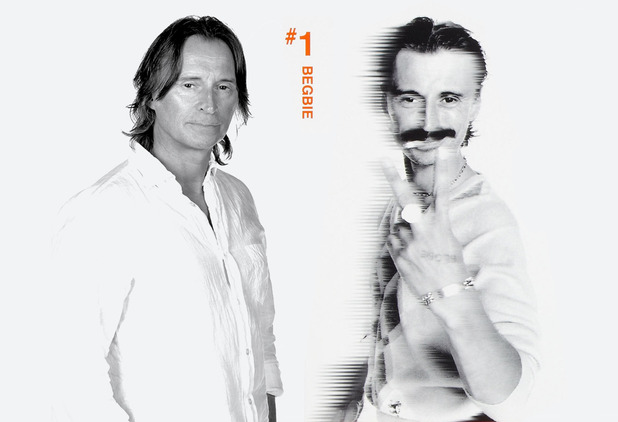 Character: Francis "Franco" Begbie
Age then: 33
Age now: 54
Biggest acting gigs since: The Full Monty, The World Is Not Enough, Angela's Ashes and TV's Once Upon A Time, Stargate Universe and 24: Redemption
Carlyle joined forces with Boyle again on The Beach, and worked alongside Samuel L Jackson in 51st State, but his "career highlight" has been directing his first film, The Legend of Barney Thomson, which came out earlier this year.
Carlyle said in 2009 that he would "jump through hoops of fire backwards for Danny Boyle" and would "do Porno tomorrow for nothing", adding: "One of the difficulties of just adapting Porno is that so much of it is to do with internet porn, which has moved on a lot since the book was written – or so I understand – so it would require a hefty rewrite."
2. Kelly Macdonald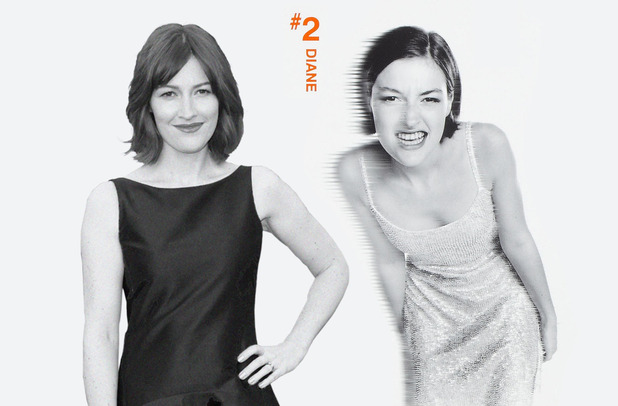 Character: Diane Coulston
Age then: 18
Age now: 39
Biggest acting gigs since: Gosford Park, Nanny McPhee and Harry Potter and the Deathly Hallows – Part 2
Post-Trainspotting, the ageless Macdonald – seriously, she could easily still be in her 20s – played Margaret Thompson for five seasons in HBO's award-winning prohibition-era gangster series Boardwalk Empire. In 2003 she married Dougie Payne, the bassist from Travis, and you may have recognised her voice as Princess Merida in Pixar'sBrave, a gig she took after Reese Witherspoon dropped out.
Macdonald claimed in 2008 that Boyle had told her that her character would not feature in any Trainspotting follow-up: "I bumped into Danny Boyle a few years ago, he was talking about it and he said Diane is not going to be in the sequel," she said.
3. Jonny Lee Miller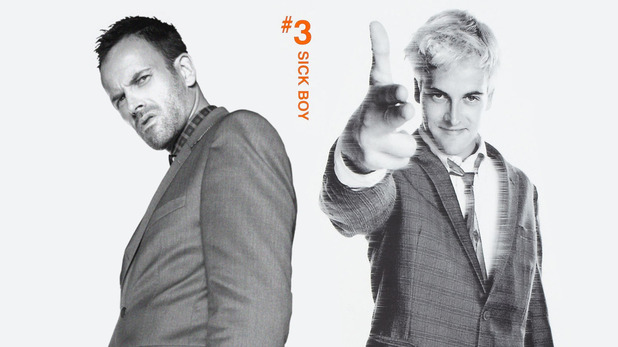 Character: Simon "Sick Boy" Williamson
Age then: 24
Age now: 42
Biggest acting gigs since: Dracula 2000, Dark Shadows and TV's Dexter and Elementary
Around the Trainspotting era, Miller married his Hackers co-star Angelina Jolie, though the marriage only lasted 18 months and they divorced in 1999.
Miller has been keeping things quiet on the Porno front, preferring to talk about Elementary, his modern-Sherlock-in-America show for ABC. Incidentally, Miller's grandfather is Bernard Lee, the British character actor best known for playing M in the first eleven official James Bond films – who knew?
4. Ewen Bremner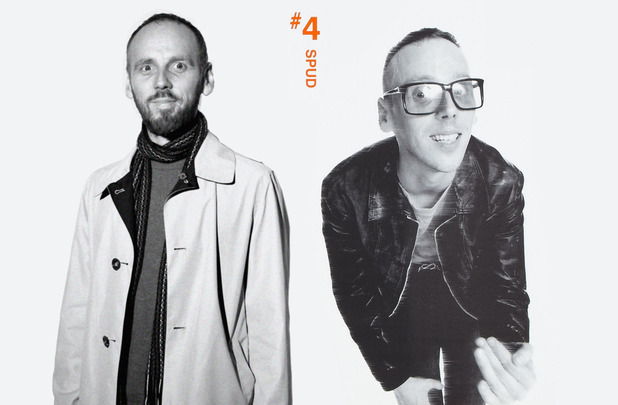 Character: Daniel "Spud" Murphy
Age then: 24
Age now: 43
Biggest acting gigs since: Black Hawk Down, Pearl Harbor, Great Expectations
A king amongst supporting character actors, you'll find him in such diverse titles as sci-fi mash-up Alien vs Predator, Matthew McConaughey romp Fool's Gold and Woody Allen's You Will Meet a Tall Dark Stranger.
Sneaking out of the supporting part shadows, you'll next see him in a lead role in HBO's upcoming American period drama series The Devil You Know, created by Orange Is The New Black's Jenji Kohan and based on the Salem witch trials in 17th century New England.
Asked back in 2011 by the Strathclyde Telegraph what he made of the Porno rumours, Bremner said: "No idea – the only people who ever ask me that are journalists!"
5. Ewan McGregor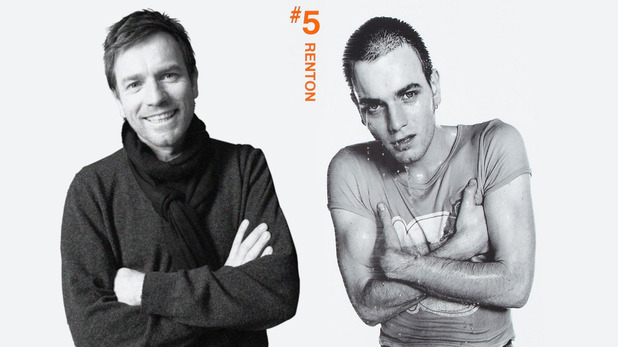 Character: Mark "Rent Boy" Renton
Age then: 25
Age now: 44
Biggest acting gigs since: The Star Wars prequels, Moulin Rouge!, Angels and Demons
Renton to many, Obi-wan to many more, McGregor has enjoyed the most varied and vibrant career of all five Trainspotting stars, jumping from space opera to period musical with ease. He's recently endured a box office bomb in the form of Mortdecai, but with Beauty and the Beast on the horizon – where he plays Lumiere – he's back on track.
On the Porno side of things, McGregor and Boyle fell out over the casting of Leonardo DiCaprio as the lead in The Beach in 2000 but the relationship has mended recently. Speaking earlier this year, McGregor said: "I just think I've changed my opinion about it. We've all moved on and there's a lot of water under the bridge."
Read more: http://www.digitalspy.co.uk/movies/feature/a667384/trainspotting-cast-then-and-now-danny-boyle-and-ewan-mcgregor-want-to-make-a-porno.html#ixzz3lSbx6GZ4
Follow us: @digitalspy on Twitter | digitalspyuk on Facebook
stardrill
septiembre 11th, 2015
No comments